Are you planning a party, event or special celebration? If yes, why not let Hog Roast Weybridge take care of your catering arrangements? Whether you are planning to hold your event indoors or outdoors, we can provide you with a hog roast and a range of other food that your guests will love. No event is too big or too small for us – we can look after just a handful of people, or even several hundred. Hog Roast Weybridge is home to be finest artisan hog roasts, along with versatile and varied mobile menus that offer something for everyone. We have options suitable for all tastes and occasions, and we will be happy to offer you a free quote for our catering services.
At Hog Roast Weybridge we know how to serve up a meal that your guests will enjoy and be talking about for months afterwards. Our aim is to ensure that you do not have to worry about the catering on top of having to find a venue, sending out invitations and organising entertainment. We want to lift some of the pressure off your shoulders so you can relax and enjoy yourself with your guests.
We Provide Hog Roasts and Catering for All Occasions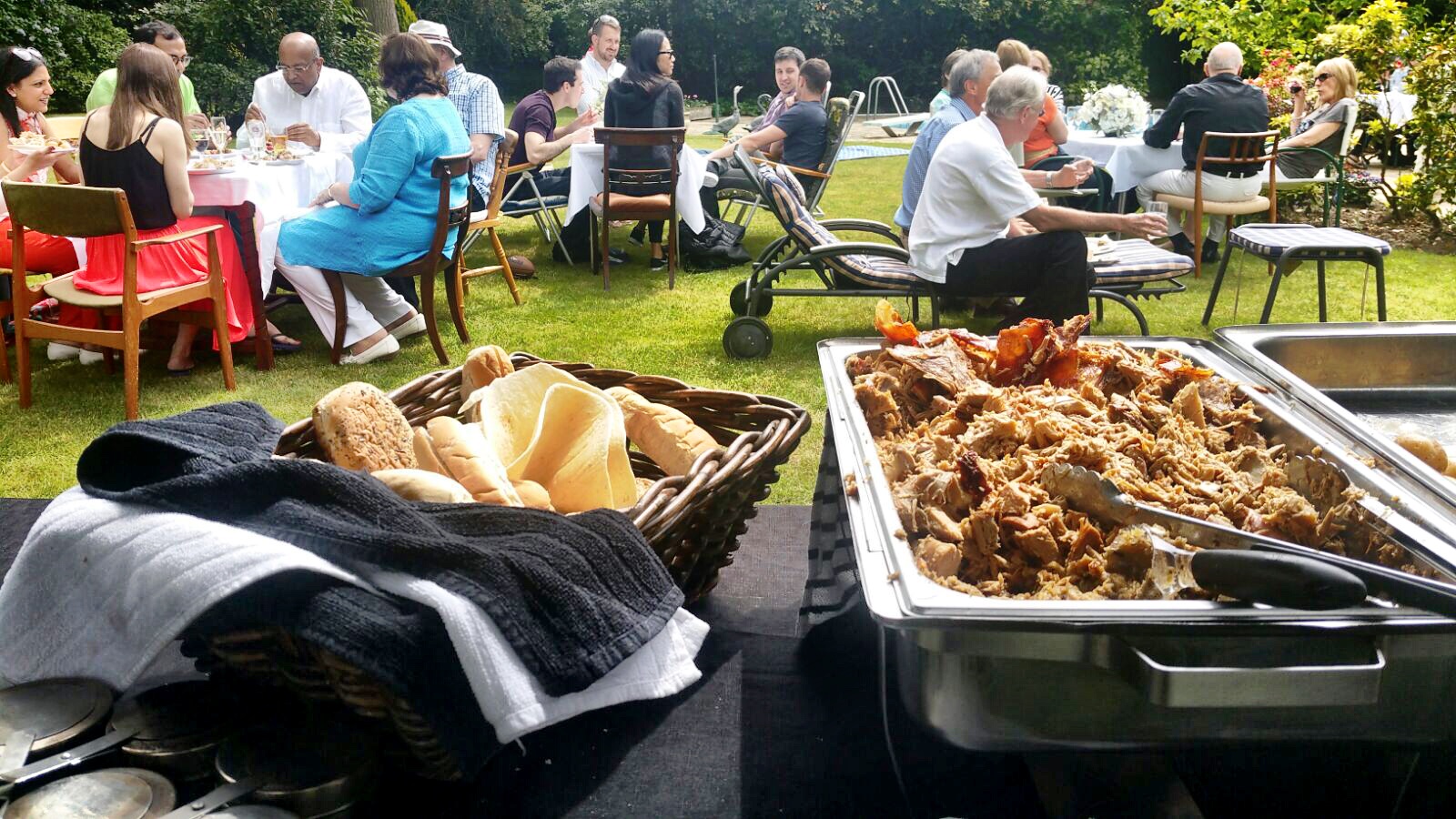 Over the ten years that we have been offering hog roasts in Weybridge we have catered for all kinds of occasions. Hog roasts are the perfect catering solution for big groups of people, but are also ideal for small family gatherings. Hog roasts are especially good for weddings or large corporate events, and with our 14 menus, we really can cater for all tastes.
Our Hog Roast Weybridge chef will arrive at your venue nice and early to set everything up well before the event gets underway. We will ensure that the hog is cooking early enough so it is perfectly cooked when it is time to eat. The rest of the food and accompaniments that we have been asked to provide will also be plated up and ready for everyone to enjoy.
Hog Roast Weybridge – Something Special
Weybridge, you really are something rather special. This Surrey town is located on the banks of the River Wey, one of the oldest canals in the country. This alone gives you a brief insight into just how far back the town of Weybridge goes. Not only is it home to one of the first ever canals but is said to be the first ever city to be completely lit using electricity. Visitors and locals of the town are greeted by a wealth of fantastic sights including the 800 year old St James church, the column of Monument Green and the Brooklands motoring museum.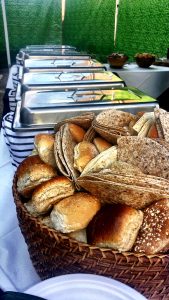 If you are lucky enough to be able to call Weybridge your home then I am sure you will know that this little place is one of the loveliest locations to host a special event of any kind. Weddings, parties and anniversaries – you name it, we've had the pleasure of catering for a real broad range of occasions in this glorious area of the country.
One of my very favourite events here was a private birthday celebration at a venue overlooking the wonderful River Wey on a particularly beautiful summers day. We cooked up a real feast for over 100 guests with our speciality – the mighty hog roast. Hog roasts are a traditional way of cooking meat, one which has been much loved for thousands of years for it's remarkable way of ensuring any kind of meat is cooked into a tender and juicy form.
Hire A Hog Roast Machine in Weybridge
One of our popular services we offer is our Hog Roast Weybridge Machine Hire, for all those who want to be a budding chef themselves. Our hire package comes with a gas bottle and a high quality, free range pig for you to cook. Allowing you to stun your guests yourself by producing a fantastic meal right before their eyes.
With delivery and collection included, it couldn't be easier as you don't even need to leave your venue / home to have a Hog Roast Weybridge brought right to you.
To hear more about any of our menus or packages please don't hesitate to get in contact with a member of our team today. We will be more than happy to discuss your event and requirements to be able to provide you with exactly what you are looking for.